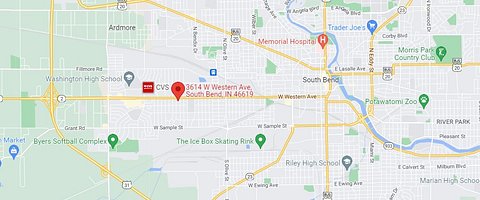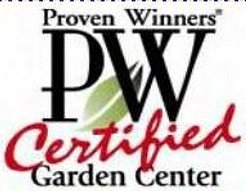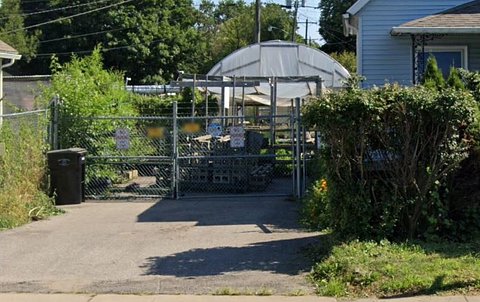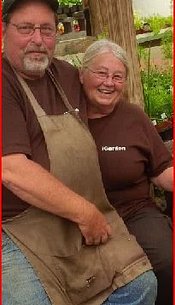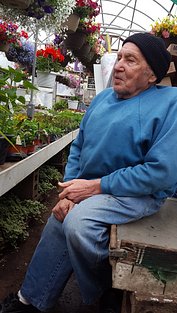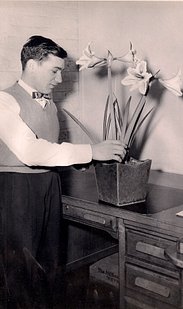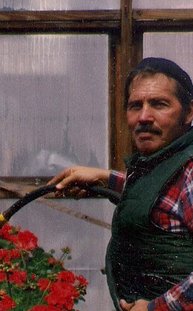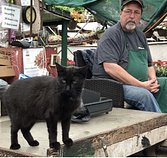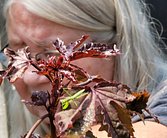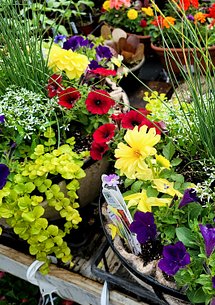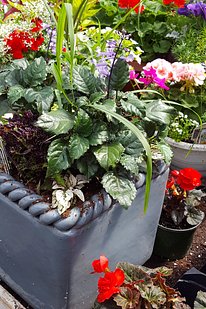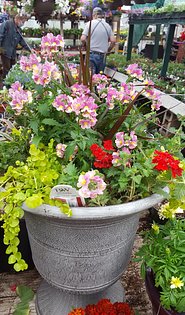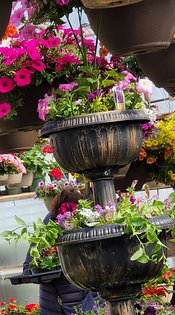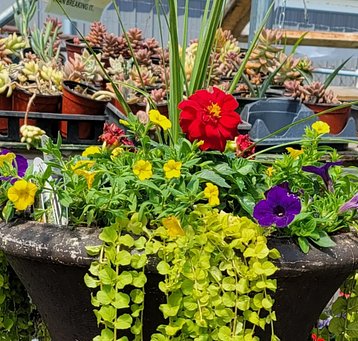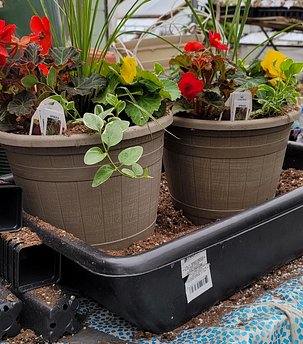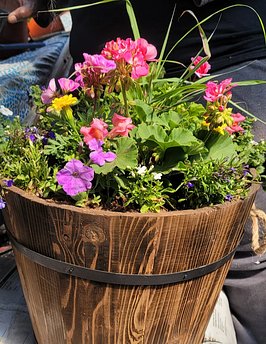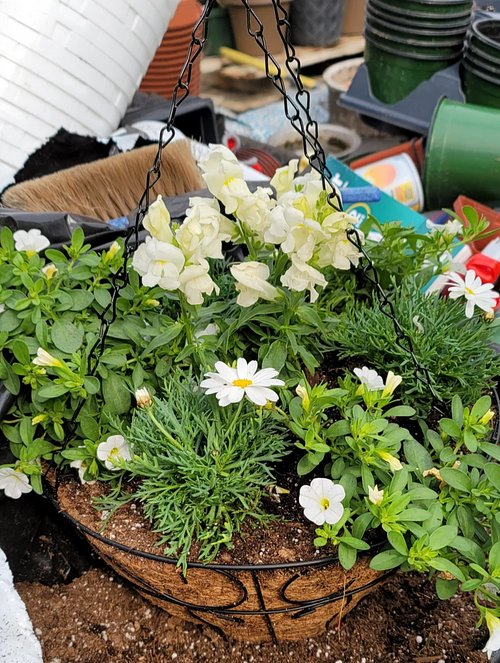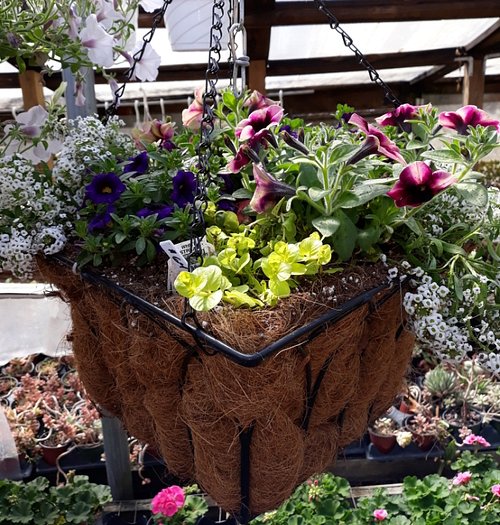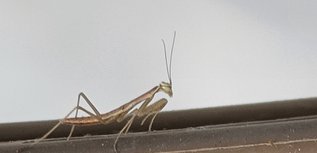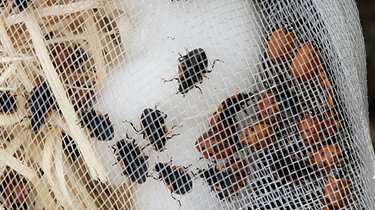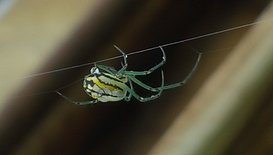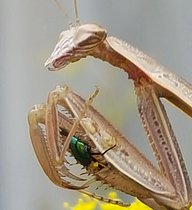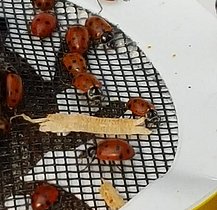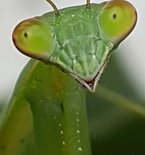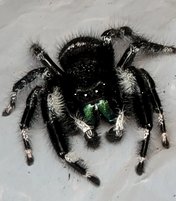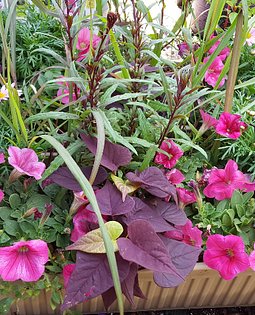 MICHIANA'S OLDEST FAMILY OWNED GREENHOUSE
LAST DAY OF 2022 SEASON IS JUNE 2 THURSDAY!
PLEASE FOLLOW US ALL YEAR ON FACEBOOK. WE POST EVERYDAY. YOU CAN PUT IN Martin's Greenhouse,South Bend,IN Or click on the link below.
UNCLE JIM TO THE LEFT.
AL AND JEAN TO THE RIGHT. AND GEORGIE THE CAT.
WE ARE LOCATED AT 3614 W. WESTERN AVE. SOUTH BEND IN. PHONE NUMBER 574-252-6259 OR 574- 876-6250
My Great-Grandmother owned a greenhouse a half a block from here in the 1920's and 30's. Then my Uncle James Martin started this greenhouse on Western Ave. in 1949. Back then the greenhouse was much smaller and made of glass. It had pipes running through out it for steam heat. The bedding plants and vegetable plants came in flats made of wood, with 48 plants to a flat. People usually bought in increments of 6 or 12 plants. We had to dig the plants out of the flat then we would wrap the plants up in newspaper for them take home. Needless to say you didn't buy your plants unless you were going to plant them right away. The cabbage plants came bare root and we would dig a trench and put them in it, and dig up what ever amount people wanted. I say Thank Goodness for plastic! We work hard to give people a great plant for a decent price.
WE ACCEPT CASH, CHECK OR CARD
WE HAVE OVER 150 VARIETIES OF VEGETABLES AND HERBS. WE ALSO HAVE A LARGE SELECTION OF SUCCULENTS AND PERENNIALS.
WE DO NOT USE PESTICIDES ON OUR PLANTS. WE USE LADYBUGS, PREYING MANTIS'S AND SPIDERS.
WE PLANT POTS FOR CUSTOMERS. JUST DROP YOUR POTS OFF AND TELL US WHAT YOU WANT IN THEM. YOU ARE CHARGED ONLY FOR THE PLANTS AND SOIL.
CLICK ON THE NAVIGATION BAR BELOW THE PAGE EXPLAINATION.
PAGE 1 - BEDDING PLANTS AND VEGGIES IN 4 PACKS. POTTED VEGGIES & HERBS PAGE 2 - PROVEN WINNERS, GERANIUMS AND OTHER PREMIUM PLANTS PAGE 3 - HANGING BASKETS, SUCULENTS PAGE 4 - PERENNIALS